Donald Lucas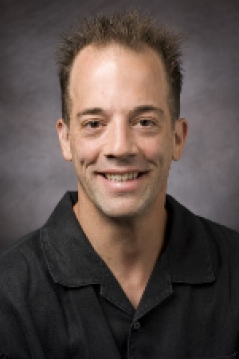 Dr. Lucas is the chair of the psychology department at Northwest Vista College (NVC)-a community college with more than 17,000 students in San Antonio, Texas. Before joining the department in 1999, he was a postdoctoral fellow at Smith-Kettlewell Research Institute in San Francisco, and took his Ph.D. in Psychology with a specialty in Neuroscience and Behavior from Northern Illinois University.

He publishes and presents on a variety of topics about human behavior, including, psychophysics, family & domestic violence, teaching & learning, and life satisfaction. He is the author of the book, Being: Your Happiness, Pleasure, and Contentment (Hayden-McNeil). He has been teaching for 25 years; courses in Human Sexuality, Social Psychology, Abnormal Psychology, Developmental Psychology, and Positive Psychology.

He was featured in the San Antonio Express-News newspaper and magazine SCENE in SA Monthly as one of San Antonio's top professors. His teaching has earned him a number of awards, including the NVC Excellence in Teaching Award, The San Antonio Chamber of Commerce Doctoral Achievement Award, and the National Institute for Staff and Organizational Development Excellence Award. He is a Minnie Stevens Piper award winner-the oldest and most prestigious teaching award for higher education in the state of Texas.
He and his wife, Lisa, have two children, Sember and Rayen, and two purebred mutts, Macy and Barney.