Eiko Fried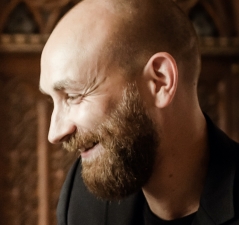 Eiko Fried graduated in Clinical Psychology at the Free University of Berlin, in close collaboration with the University of Michigan. After a 2-year stay as a postdoctoral researcher at the Quantitative Psychology group at KU Leuven in Belgium, he now works in the Psychological Methods group at the University of Amsterdam. He drinks lots of coffee, uses fast computers, and is humbled to get to work with many fantastic people from all over the world.
Eiko's main interest lies in studying individual symptoms of mental disorders and their network configurations, and he has published conceptual and empirical papers on mental disorders as complex dynamical systems (depression, bereavement, substance abuse, PTSD, generalized anxiety disorder). He has also written a number of tutorial papers that aim to help clinical researchers overcome statistical hurdles, and has published on the psychometrics, measurement, nosology, and ontology of mental disorders.
When he is not working, he enjoys taking and post-processing photographs, traveling, singing, cooking, reading, and boardgames.