A funny thing happened on the way to romance: How humor influences romantic relationship initiation
Does a gender difference in humor ring true with your own experiences?  Have you ever noticed men making women laugh, while women are doing the laughing?  Scientific support for this gender difference is accumulating.  Husbands in China, Turkey, the United Kingdom, and the United States tend to make their wives laugh more than their wives make them laugh, although wives are the leading comedians in Russia (Weisfeld et al., 2011).  In the U.S., men tend to value women's receptivity to their own humor over women's attempts to be funny, while women view both humor receptivity and production as important (Bressler, Martin, & Balshine, 2006).  Further, women like men who produce humor, while men seem impartial to humorous women (Bressler & Balshine, 2006).  Perhaps humor production is a way for men, more than women, to display their underlying positive qualities during courtship.
Humor Production vs. Humor Appreciation
In a particularly convincing set of studies, Wilbur and Campbell (2011) offered support for humor as a fitness indicator during relationship initiation.  They first demonstrated that men report producing humor more than women during relationship initiation, while women reported appreciating and evaluating humor more than men.  An analysis of online dating profiles supported these gender differences: men tended to offer humor production (e.g., self-describing as "witty" or an "aspiring stand-up comic"; p. 923), while women indicated they wanted a humor producer (e.g., someone who "can make me laugh"; p. 923).  In their final study, Wilbur and Campbell (2011) asked participants about their potential romantic interest in a person depicted in a hypothetical online dating profile.  Consistent with sexual selection theory and humor as a fitness indicator, women who rated the person as funnier also tended to find him more attractive, whereas this pattern did not emerge for men.  Women's humor ratings corresponded with inferences of intelligence as well as warmth, a characteristic linked to sharing resources and co-parenting skill (Miller, 2007).  In sum, Wilbur and Campbell's (2011) research offers compelling evidence that humor's privileged place in flirtatious interactions may stem from its ability to signal underlying fitness.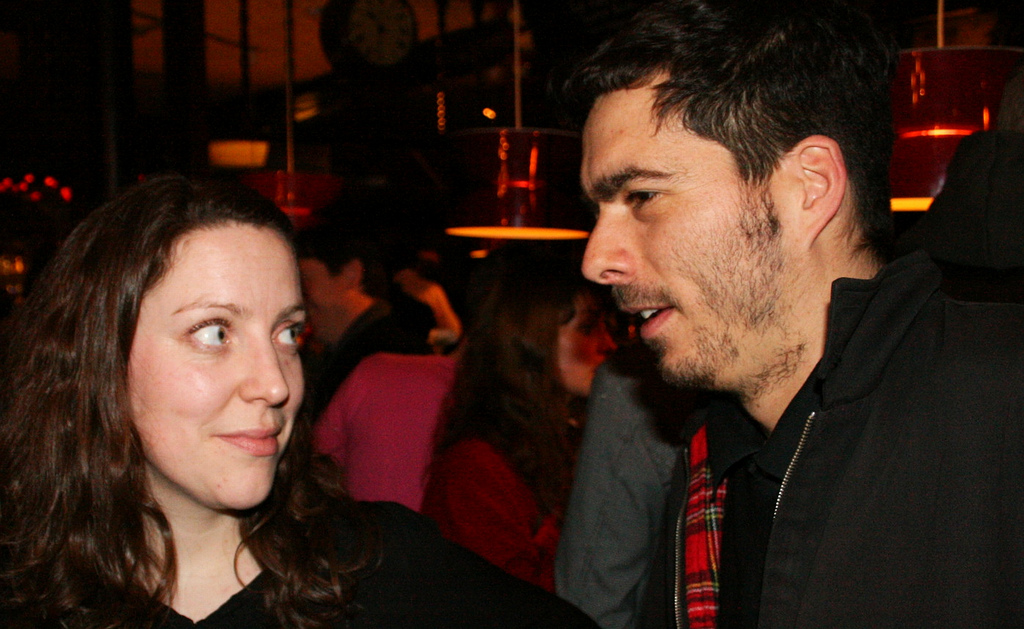 Alternative Perspectives on Humor
The fitness-indicator model offers one fascinating explanation for humor, but other key perspectives are also worth our attention.  Some evolutionary theorists contend that humor evolved to promote social bonding, in dating and in other social context (Storey, 2003).  Indeed, for potential friends and romantic partners alike, engaging in a humorous interaction, such as playing a silly game of charades, induces feelings of liking and closeness (Treger, Sprecher, & Erber, 2013).  Perhaps humor is a desirable mate characteristic simply because it increases the enjoyment of a social interaction.  After all, at least in Western culture, both gay and straight individuals value playful and fun romantic partners (Morgan, Richards, VanNess, 2010).
Taking a slightly different approach, humor's purpose may be to communicate interest (Li et al., 2009).  Unlike the sexual-selection approach, this interest-indicator model suggests humor follows (rather than precedes) romantic attraction, but, like the social bonding perspective (Treger et al., 2013) still allows for a reciprocal relation between humor and liking.  
Although different, these three perspectives are certainly compatible.  In the mating game, humor may signal underlying positive traits while also communicating interest and increasing the pleasantness of a conversation.  Both the interest indicator model (Li et al., 2009) and the social bonding explanation (Storey, 2003) also pick up where the sexual-selection model leaves off, suggesting that people use humor to begin and maintain not only romantic, but also friend, family, and work relationships.
article author(s)
article keywords
article glossary
facebook